Optimum Illumination for IR range Spectroscopy (18K)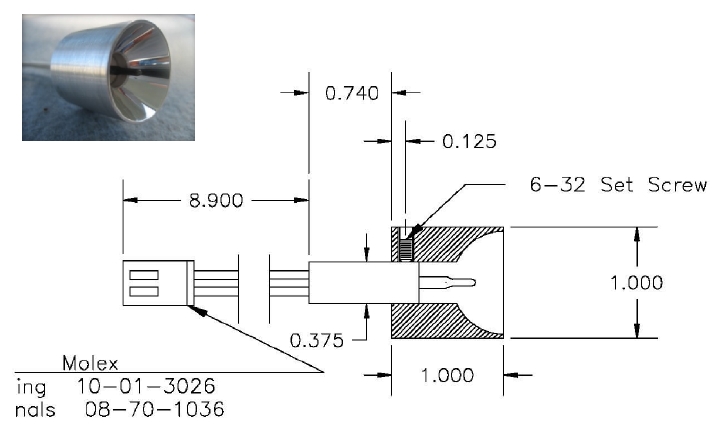 The ASB-IR-18K is designed for those customers who require higher temperatures and greater output from their infrared source. These emitters are manufactured using a patented silicon nitride material. The advanced ceramic technology ensures a very stable product. Their robust design ensures intrinsic physical and thermal strength. When operated at 12 volts/18 watts the ASB-IR-18K reaches 1170°C. These silicon nitride emitters are mounted in a 1 inch parabolic reflector (default) or an elliptical reflector (on request) for extremely efficient collimation of energy. This unit is our highest output IR product.
To contact us for more information, please click the "Contact Us" button to go to the Contact Us page. To request a quote or more details about this item, please click the "Email Inquiry" button to open an email to us.
Model

ASB-IR-18K

Voltage
12.0V (AC or DC)
Temperature
1170°C
Current
1.6A
Power
19.2W
Emissivity
>80%
Active Area
2.0mm (Diameter)
5.0mm (Length)