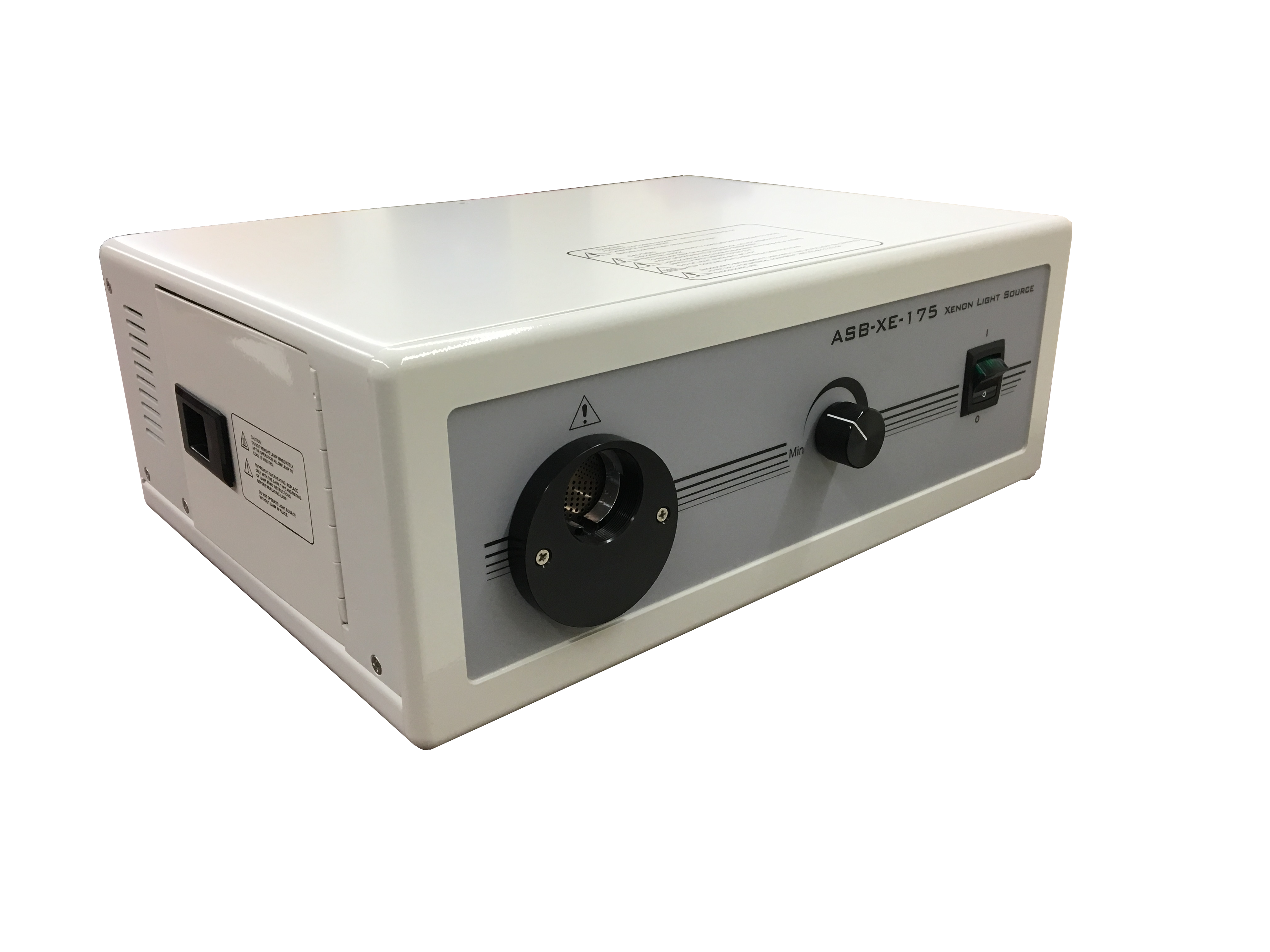 - Provides optimum illumination to fiber optics for remote applications
- High intensity (5600°K) Xenon output
- Contains CERMAX® high intensity Xenon lamp
Xe is a general light source for UV, visible and NIR range spectroscopic applications. The spectrum curve in visible range is relatively flat compared to other light sources. The 175W Xe light source (Xe spectrum) is a compact and light weight high intensity light source. It is especially suitable as a light source for spectroscopy, microscopy, optical scanning, and industrial uses, as well as for use with SP's popular Digikröm monochromators and spectrographs. According to the bulb type, it can cover ~185-2200nm (dominantly, ~250-1100nm), ~320-2200nm (dominantly, ~320nm-1100nm) and ~320-700nm.