Color Measurement and Absorbance System
I. Diffuse Reflectance Color Measurement System
Basic Operation
Turn on Software → Turn on Integrating sphere → Calibrate Dark/White reference → Measure samples.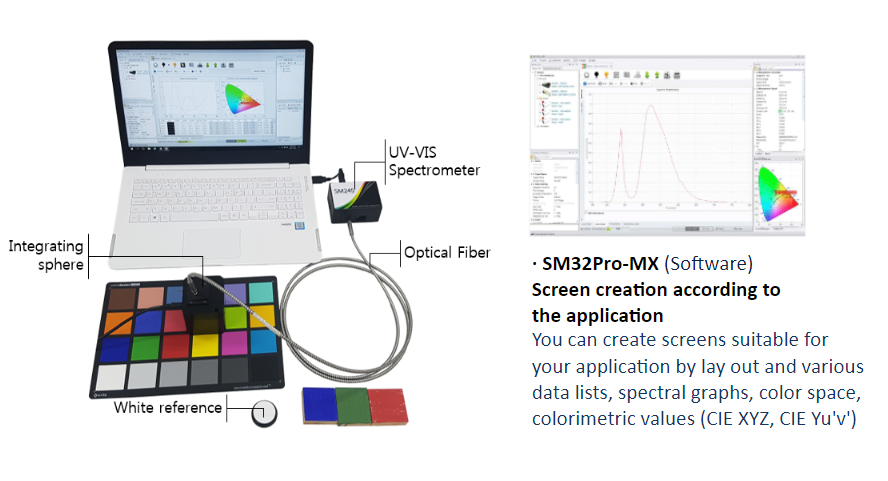 For more information, or if you have any other questions about the system, please click contact us below.
To contact us for more information, please click the "Contact Us" button to go to the Contact Us page. To request a quote or more details about this item, please click the "Email Inquiry" button to open an email to us.
II. Transmission & Absorbance Measurement System
Compact Spectro-photometer
User interchangeable slit - allows you to vary the resolution of the spectrometer on demand
Easy to Use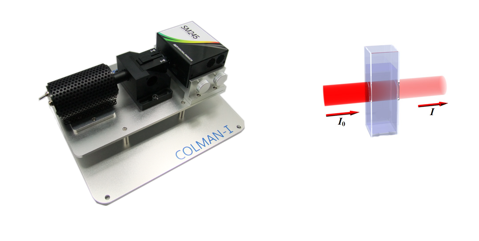 Transmission (T) = I / I0
Absorbance (A) = - log10(T)
Featured Products for T/A Measurement
The direct attach light source (ASB-W-005) and built-in cuvette holder to the front of an SM245 UV-Vis spectrometer
System for measuring absorbance and transmission of liquid samples in a cuvette and coated thin film.