Digikröm CM110 The Leader: Price, Performance, Versatility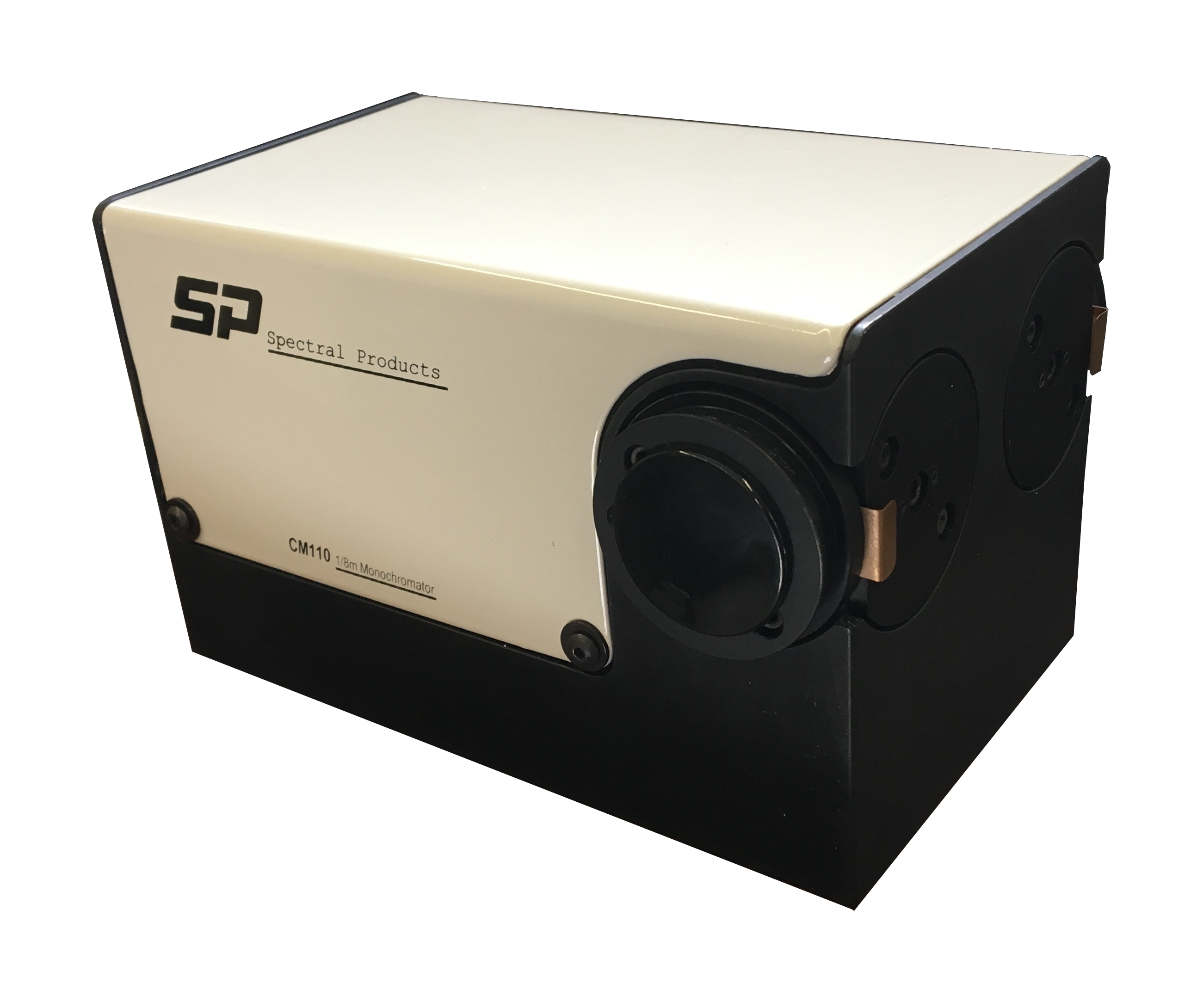 - Compact size [5.25 x 3.25 x 3.25 inches]
- Connects to any computer via standard RS 232 interface
- Double grating turret allows for a broad spectral range coverage
- May be factory configured as a monochromator or a spectrograph
- Scans in both directions and nanometers, Ångstroms, microns, wavenumbers, or eV
- Change slits on the fly
- Monochromator may be factory configured for right angle or straight through beam path.
- Suitable for fluorescence, radiometry, process control, colorimetry, tunable filtering, and Raman spectroscopy, among others.
Single-piece base construction, direct grating drive, and anti-backlash gearing ensure this unit is rugged and stable enough for demanding applications. Loaded with SP Optics and able to hold two high-quality gratings, the CM110 is ideal for spectrometry in the UV to IR spectra. Each instrument is calibrated and certified before delivery and comes with easy-to-use software.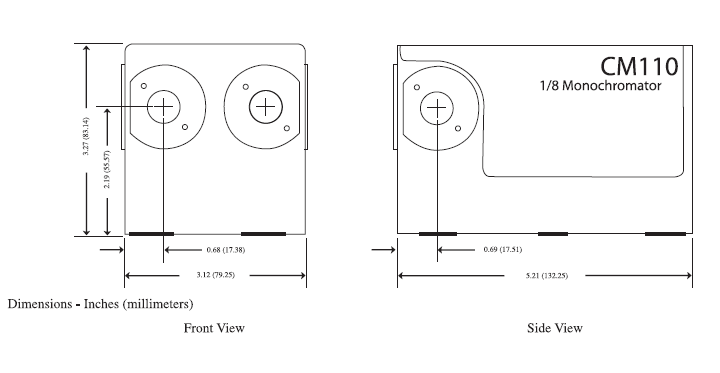 To contact us for more information, please click the "Contact Us" button to go to the Contact Us page. To request a quote or more details about this item, please click the "Email Inquiry" button to open an email to us.
Model

CM110

Design
Czerny-Turner : Dual grating turrets
Focal Length
110mm
f/#
3.9
Beam Path
Straight through standard - right angle provided on request
Wavelength Drive
Worm and wheel with micro-processor control and anti-backlash gearing
Bi-directional. Usable in positive or negative grating orders
Wavelength Precision
0.1nm (with 1200gv/mm grating)
Wavelength Accuracy
± 0.6nm (with 1200gv/mm grating)
Slewing Speed
> 100nm/s
Stray Light
10-5
Slits

Standard set includes: 0.125mm, 0.15mm, 0.30mm, 0.60mm, 1.20mm, & 2.4mm x 4.0mm

For other sizes, consult SP

Band Pass
< 1nm (with 1200g/mm grating and 0.15mm slit pairs)
Gratings
1 to 2 gratings. (30 x 30mm) must be purchased
See CM gratings options page.
Software
Demonstration control program and LabView driver included
Power
UL listed 110 / 220V power pack
Interface
standard: RS 232
Weight
1.15kg
Warranty
1 year
Options

- Handheld control module with function keys and display for local control
- RS 232 to USB interface cables
- Gold optics

See accessories for more options